BMW key programmer recommendation:
1. Xhorse VVDI2 BMW
2. Yanhua Mini ACDP for BMW
3. CGDI BMW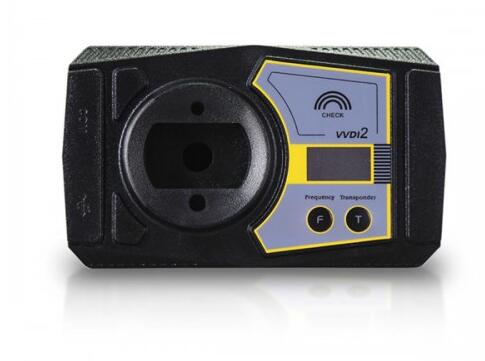 TOP 6 Reasons to get VVDI2 VVDI 2 Commander Key Programmer:
1).Comes with all VVDI functions, which is improved to be more stable
2).More vehicle supported, multi Immo functions
3).New added plug-in function and reserved connectors to include all VVDI functions
4).Newest Version: V6.6.9
5). 5 in 1 PROGRAMMER. No Need to buy other Authorization
VVDI 2=VVDI PROGRAMMER + BMW MULTI TOOL+ BMW CAS PLUS+ CAS 4 BMW+ 5th IMMO FOR VVDI
6). Software is frequently updated. You can directly download the latest update tool on official website to update your VVDI 2.
VVDI2 Commander Key Programmer QC MarkOperating system: Windows XP and Windows 7
VVDI 2 full version authorized functions includes:
-Transponder programmer
-Passthru J2534
-BMW OBD
-BMW CAS4 OBD
-Porsche IMMO data tool yes
-PSA function yes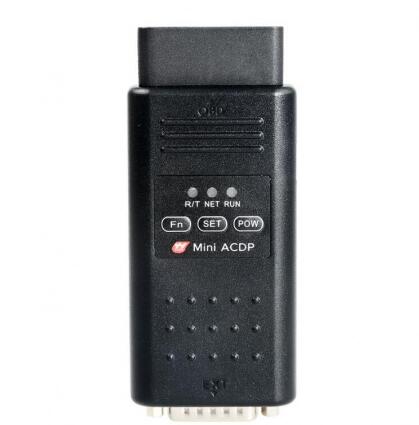 Yanhua Mini ACDP Mini BMW Tool full package supports eeprom reading, CAS1/CAS2/CAS3/CAS3+/CAS4/CAS4+/FEM/BDC key programming/odometer reset and ISN code reading without soldering.
Mini BMW Tool IMMO & Mileage Programming for all series
No need to remove chip
No need soldering
No need to cut the line
No need to lift the pin
CAS1-CAS3+ Module:
Key Programming by OBD
Read CAS EEPROM
Add Keys
Reset Mileage
Back up or recover CAS
All keys Lost
CAS4/CAS4+ Module:
Read CAS4 EEPROM without soldering/welding
Add Keys without soldering/welding
Reset Mileage without soldering/welding
Back up or recover CAS without soldering/welding
All keys Lost without soldering/welding
3. CGDI BMW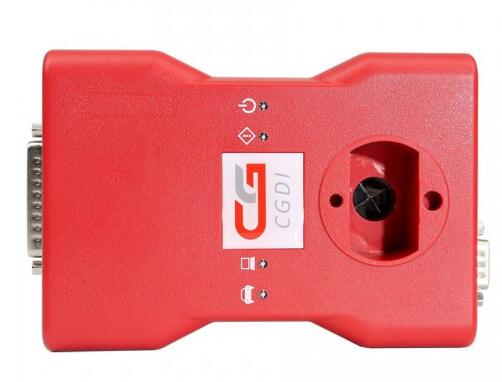 Full Version (All license for free) = BMW CAS1/CAS2/CAS3/CAS4/CAS4+/FEM/BDC IMMO+ BMW ISN Read+ BMW F Series Program+BMW F Series Coding+EGS ISN+CAS Mileage Reset+Porsche 987/911 key learning+95128/95256 Read and Write+BMW E Series Program+BMW E Series Coding+Maserati Meter Mileage Correction+BMW Data modification and verification+E-series iDrive coding+ E, F, G series diagnostic + BMW CAS4 IMMO via OBD
BMW REMOTE KEY FOB PROGRAMMING INSTRUCTION FOR BMW "RUBBER" KEY (old produced to 1999)
REMOTE CONTROL TRANSMITTER PROGRAMMING PROCEDURE FOR BMW – "RUBBER" KEY.
THESE INSTRUCTION ARE SUITABLE FOR BMW E46, E39, X3, X5 AND OTHERS PRODUCED TO 1999.
OEM PART NUMBER OF KEYS : 51218374929 / 66126955750 / 51218372844 / LX8FZV AND OTHERS.
NO TOOLS REQUIRED.
bmw_key_fob-rubber.jpg
1. GET INTO THE CAR, CLOSE ALL DOORS AND INSERT THE KEY INTO THE IGNITION SWITCH.
2. SWITCH THE IGNITION LOCK BRIEFLY TO IGNITION LOCK POSITION 1 AND SWITCH OFF AGAIN.
THE SWITCHING TIME MUST REMAIN UNDER 5 SECONDS.
3. REMOVE THE KEY FROM IGNITION SWITCH.
4. PRESS BUTTON #1 AND HOLD IN.
You must remove the key from ignition switch and press & hold button #1 within 5 seconds of removal.
5. STILL PRESSING BUTTON #1 – PRESS BUTTON #2 THREE TIMES.
6. RELASE BUTTON #1.
LED 3 will flash slowly for a maximum of 10 seconds.
When done properly the doors will automatically lock and then unlock.
7. TEST REMOTE ( S ) TO ENSURE PROPER PROGRAMMING.
If the LED does not flash or the central locking system fails to respond, you must repeat the initialization procedure.
If you possess additional transmitters for you vehicle (up to a maximum of 4 units) you must now initialize these as well.
Be sure that no more than 30 seconds is allowed to elapse between the individual initialization procedures.
Do not actuate the steering lock during this time.
https://www.obd2tool.com/blog/2020/01/28/the-best-tool-to-program-bmw-rubber-remote-key-fob/