Multilanguage 2017.5 Xentry is confirmed to work with MB SD Connect C4 to cover the latest 12V/24V Mercedes Benz cars, buses, trucks, Sprints, Smart
(from 1989 to the 2017 year).
2017.5 Benz diagnostic tool Xentry DAS free download:
Not available yet, if yes, would like to share here.
Good source to download 2017.5 Xentry DAS:
Xentry 2017.5 in 256GB SSD running onDELL D630 (Win7 works)
Xentry 2017.5 in 500GB HDD running onDELL D630 (Win7 works)
Tips:
1) Don't download anything to the software, don't update anything of the software, otherwise the software will break down.
2) WIN7 does not support HHT-WIN! Post-2015.12 software cannot support HHT-WIN!
So far, Mercedes bus diagnosis & programming can be done via DAS only, NOT Xentry.
3)Once you take out software from laptop, it needs re-activation even if you install it onto the same laptop.
The tested working APP with newest version and features (Confirmed)
D-A-S / Xentry 2017.05: the automatically Diagnosis Assistance System
Concise interface and straightforward operation with IB M high-quality computer can realize the quick and accurate code reading and the whole car system testing
W-I-S net 2017.01: Workshop Information System
Supply the whole view of the wiring diagram in a car,component location diagram and maintenance method. What you do is to enter the chassis number, and then you will get the manufacture data, engine configuration and the car model -all in detail.
EPC.net 2017.01: Electronic Parts Catalog
ST Finder: Part Location Finder options: 2008 and 2016
STARUTILITIES: the movement management system and self-test
SDMEDIA 2014
PL71: 2016 Mercedes software with PL70
D-A-S / Xentry 2017.05 functions works:
All electric system Diagnostic
Reading trouble code
Erasing trouble code
Live-data
Adaptation
Component testing
Maintenance
Information consultation
Component location diagram
Wiring diagram
Flash code- not work
D-A-S / Xentry 2017.05 works on multi-systems:
ENGINE
AUTO-SPEED
AIRCONDITIONAL SYSTEM
SRS
ABS
ASR
MPL
GM
Bz ORIGINAL ANTI-THEFT
DASX SYSTEM
KEYZESS GO SYSTEM
OBD-II SYSTEM
Seeing is believing, here attach operating pictures: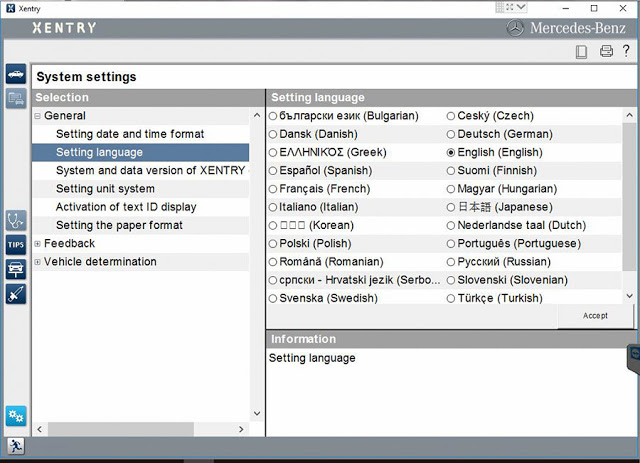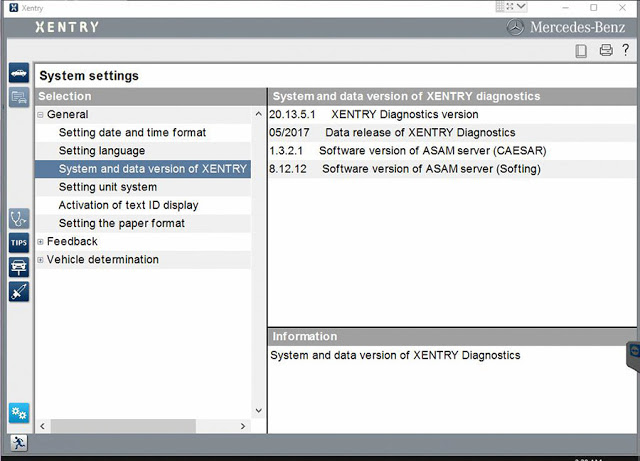 loading..
https://bm.cari.com.my/home.php?mod=space&uid=2249422&do=blog&id=79356