Where To Get MB Star C4 Star Diagnosis Dealer Level SD Connect Multiplexer
Star Diagnosis MB Star Compact 4 is the professional diagnostic and programming tool for Mercedes cars and trucks.Mercedes diagnostic tool star C4 support K-line, CAN-BUS & UDS protocol.There are many different quality MB Star C4 in market.Where to get a dealer level Star Diagnosis MB Star C4?
MB Star C4 Star Diagnosis SD Connect Multiplexer Show: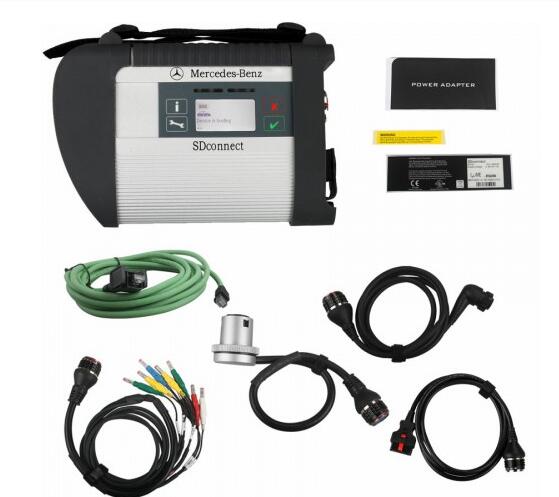 MB Star C4 SD Connect product show
How to Choose a AAA quality MB Star C4 ?
1.Out Look
Best quality Star C4 connect with good material and looks like frosted
2.Serial Number
SN 100925 is the best one and support hardware update
3.PCB Full and New Chips
Best quality need with all full and new chips
Obd2tool.com Offer Best Quality MB Star C4
1.Serial No.is 100925, work with blacklist path Installed on Star C4 software, hardware never block
2.Support put into AAA Battery to update the SD C4 firmware
3.Hardware PCB board with full new Samsung chip layout, work a long lifetime
4.With 108Mbps wifi card running more stable & faster than ordinary 54Mbps wifi card inside
5.All SD Connect will be power on and aging than 12 hours, and it will be tested 3 times with Ecus before shipping to ensure client get product working
6.SD C4 with latest software support SCN online coding, the client need have MB subscription or contact our sales purchase login service
7.SD C4 offer user manual free, to help the client to use our device, just keep order number contact sale offer.
MB Star Diagnosis C4 Dealer Level Show:
Star Diagnosis MB Star C4 Dealer Level out look